We're grateful for the year we have had - it was "pressed down, shaken together, and running over" as it says in Luke 6:38. We wish we could sit around the kitchen table with you all and chat about it, but here's the highlights:
Homeschool - It seems to go up a notch each year, and Barbara continues to work hard to improve our school every year. We're continuing with Classical Conversations [photo 13] this year, as well as being involved in the Parkridge Homeschool group, and doing presentations such as International Day, and the geography bee [4]. For science fair, Sarah built a model of a four-stroke engine [3] and Rachel did potential and kinetic energy with a model of a roller coaster [10].
The girls graduated from fourth grade this year [17] and completed their first year of Classical Conversations [13], and started into their second year. We're blessed to be involved with such a great group of people. They go on interesting field trips, including marine life at the Port Everglades jetty [8] and expeditions in the Everglades [7].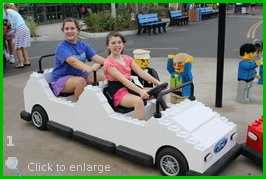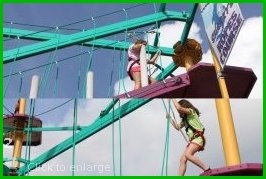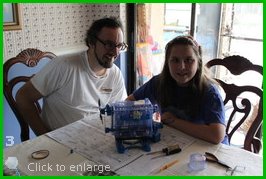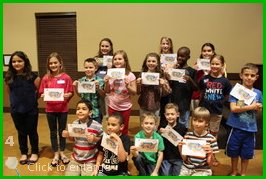 Activities - In addition to the Reading, Writing, and Rectangles, Sarah and Rachel take part in Saints (athletics), American Heritage Girls (including earning badges), horseback riding, gymnastics, karate, vacation Bible school, overnight stays at the science museum, and just plain fun like the Rapids Water Park (a priority for Don this year). We started out the year with our first trip to Legoland [1], having a great time exploring a park we'd never been to before.
The American Heritage Girls troop has lots of activities. This year both girls entered cars in the pinewood derby. They did quite well - Sarah's car [5] came in fourth place for speed, and Rachel's car [6] got the prize for the most unique shape. Sarah and Rachel also enjoy being in an American Girl's club, centered around the history-based doll collection. They got to go to the very prissy and posh American Girl store in Miami for a birthday party [11].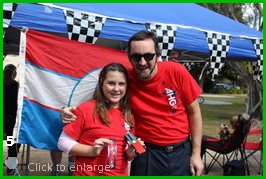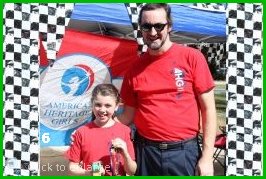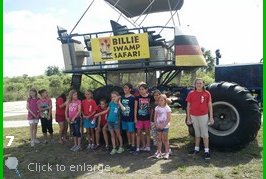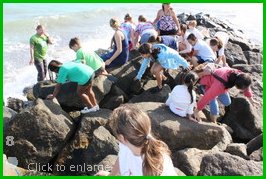 Birthdays - Florida celebrated her 500th birthday this year, and Barbara and the girls got to tour the beautiful El Galeon replica [14] while she was docked in Fort Lauderdale. We always have fun throwing birthday parties for Sarah and Rachel - Sarah had a pool party [16] with all the "extras" Don could come up with, and Rachel had a Wow Factory bash complete with ropes course.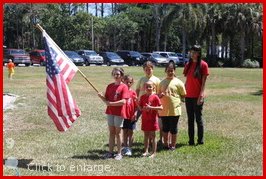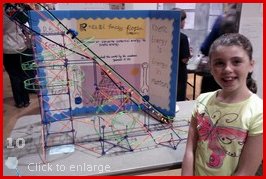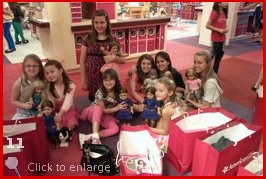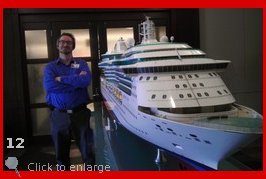 Umatilla - We had a two-night getaway to the Elks camp facility in Umatilla (you know, on the outskirts of Howey-in-Hills, FL) at the state-wide annual get-together of all the American Heritage Girl troops. [26] The girls and Barbara enjoyed a climate-controlled cabin, while Don nearly froze sleeping in a puddle-filled tent listening to the coyotes howl at night. But you know how camping is supposed to build character, right? We had a great time and are thankful we get to keep company with people of such good character.
Don was able to go since he was one of the instructors for the knots badge/class. The girls worked on some of their badges while they were there. They took canoeing [27], emergency preparedness, knots, tie dye, ropes course, arts and crafts, and archery.
Cruise Ships - Don continues to work on the venture he is involved in to automate and simplify the process of arbitration. He wrote the cover story for the April issue of Claims magazine, did webinars on the process, and presented his work to the president of the American Arbitration Association this year. The venture isn't producing income yet, so he has been doing contract work solving problems for Royal Caribbean Cruises. [12] (And no, contractors don't get free cruises, not even a discount.) The contract work has been a lot of fun for Don, and has been a great blessing because of its flexibility. He has been automating the many process involved in administering hundreds of Linux servers, many of which are out in the ocean.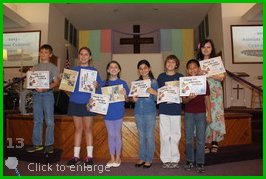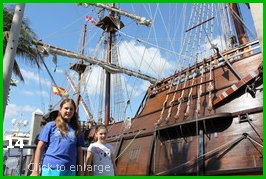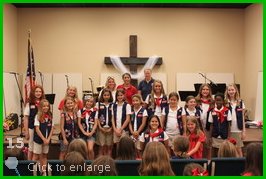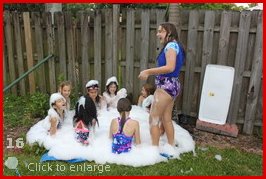 Road Trip - It seems no year would be complete without a road trip, and we made a fast one to Boston and back. We started with a visit to Don's sister and brother-in-law in Charleston, then made it to the Philadelphia area the next day. In Philadelphia, we visited the amazing Mount Moriah Cemetery, which is just like the creepy cemeteries you see in the movies. Betsy Ross, J. Edgar Hoover, and some of Barbara's ancestors were buried there. It is huge with lots of history, but it has fallen into disrepair over the years. It is now so overgrown that only the tallest monuments are visible and the roads are almost gone [18].
We showed our daughters the home and neighborhood where Barbara grew up in Norristown, PA. We got to stay with Barbara's cousin Cindy, who lives on a beautiful farm in the Pennsylvania hills. [19] The girls loved seeing the horses [20], turkeys, pumpkin and corn crops, and other animals.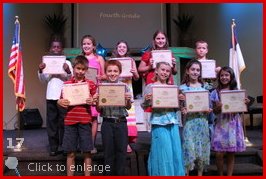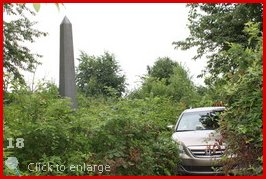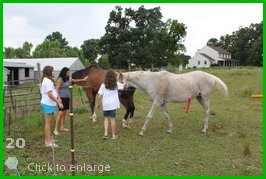 Barbara and Cindy went through some old papers together and found a real treasure - a civil war diary from their great-great-grandfather. From Philadelphia, we continued on up to Boston and visited Barbara's Aunt Connie, Paul Revere's home, the Old North Church, and the waterfront. The girls loved reading Make Way for Ducklings when they were little, so we went for a ride on the Swan Boats at the Boston Commons, where the story takes place.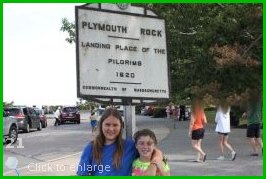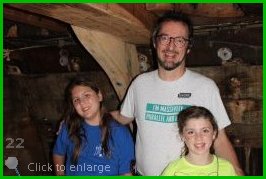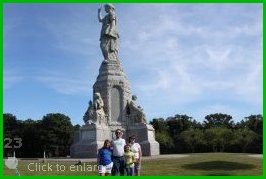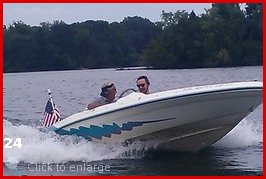 We also visited Plymouth Rock, and got to tour the newly refurbished Mayflower II [22]. In fact, we got a rare treat and saw her sail back into port from her refurbishment. Not far from there is Founders Monument, [23] the third largest statue in the USA. The Kirk Cameron movie-documentary Monumental is centered around this monument and the principles it codifies. The tour was very interesting and educational.
Once we pointed the van southward again, we visited Barbara's Uncle Herm in Annapolis, Don's nephews and family in Raleigh, and finally Don's brother Michael and family in Chattanooga. Michael and his son Taylor took us out on the lake for some summer fun and swimming. [24] The next day, we made it home and hit the ground running, and it feels like we've been running ever since!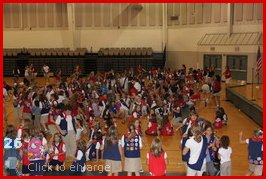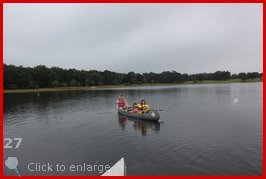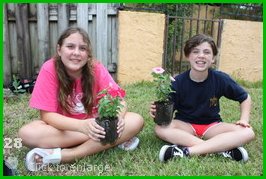 The girls dressed up as nuns for Harvest Festival at church [25] and have fun gardening and making homemade terrariums. [28] Don and Freddie Barber have once again put up the Christmas Lights display in our front yard. This year Don wrote his first mobile app, LawLights, which lets people select which songs the lights perform from their cars.
We hope this letter finds you well with much to be thankful for.
Merry Christmas, and seize the year in 2014!
With love, Don, Barbara, Sarah, and Rachel Law.